Enjoy Central Oregon Beauty and Take Advantage of Lower Recreational Vehicle Renovation Rates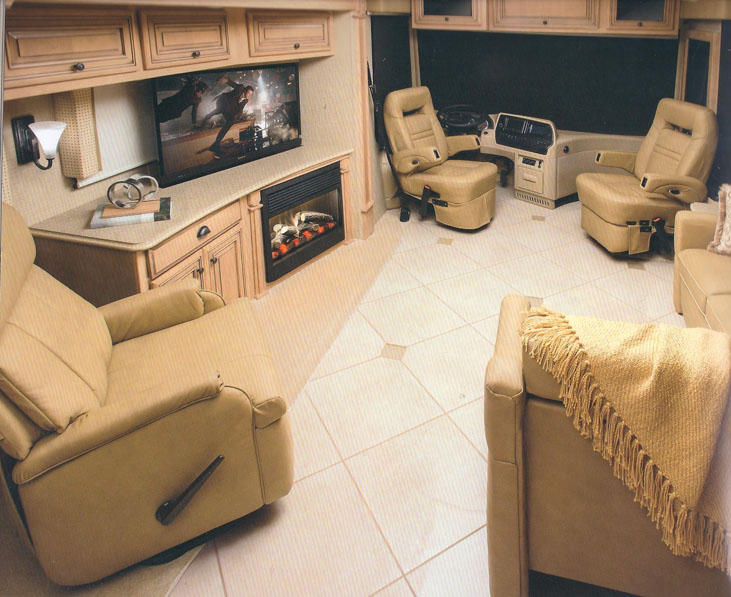 We in Central Oregon are able to take in the beauty of all 4 seasons during the year. Sometimes, that is not in our favor, being in the RV remodel and renovation business. Our weather here can present some challenges that other businesses don't incur. Our customers come from all over the country to have their work done, so when it's cold and or snowing, many people head for warmer climates!


Customer Testimonial
We know our little project was nothing like the larger remodels that you do but you treated us as though we were your top customer. You kept us informed on progress and made extra effort to find a way to make everything work. Our overall experience working with you is an A+ and I wanted you to know that!!!

We will highly recommend you to anyone wanting to upgrade their RV interior.
Pat
But, a lot of people are not using their Class A motorhome or coach in the winter, so this is a perfect opportunity to have new cabinets, flooring, electronics, carpet, televisions or anything you have wanted to get done on the RV. Why spend your valuable time in the summer sitting at an RV shop, while the weather is nice, when you could get all the upgrades you want done during your down time? We have the answer to any question you might have regarding how to get these upgrades completed. You can also take advantage of our slower period and lower shop rates to help stretch your dollars and get more value for your money.

Would you rather not travel during the winter months at all? No problem, we can come and get your coach for you. Over the years, we have transported many coaches, from all over the United States, back to Bend for remodel work! We can agree on what work is to be done, work out an acceptable price, come up with a schedule and the rest is easy! In a lot of cases, deciding on colors, patterns or models is the hardest part of the job!

Give us a call at (541) 312-9758 and let us tell you what we can do for you! If you are interested in having something repaired, replaced or upgraded, but can't find the time, maybe we can help. We can schedule around your time frame to get the work done when YOU want it done! We will come get your RV, complete the work and get it back to you on schedule! No hassle, no worries, NO PROBLEM!

Or, if you have comments or questions, let us know by clicking Contact. Thank you for visiting and be sure to check back often for updated information.
We are proud of our work
Click on a photo to see our work in different specialty areas.