RV Renovation Advice for 2012
Install a New High Definition TV and Theater System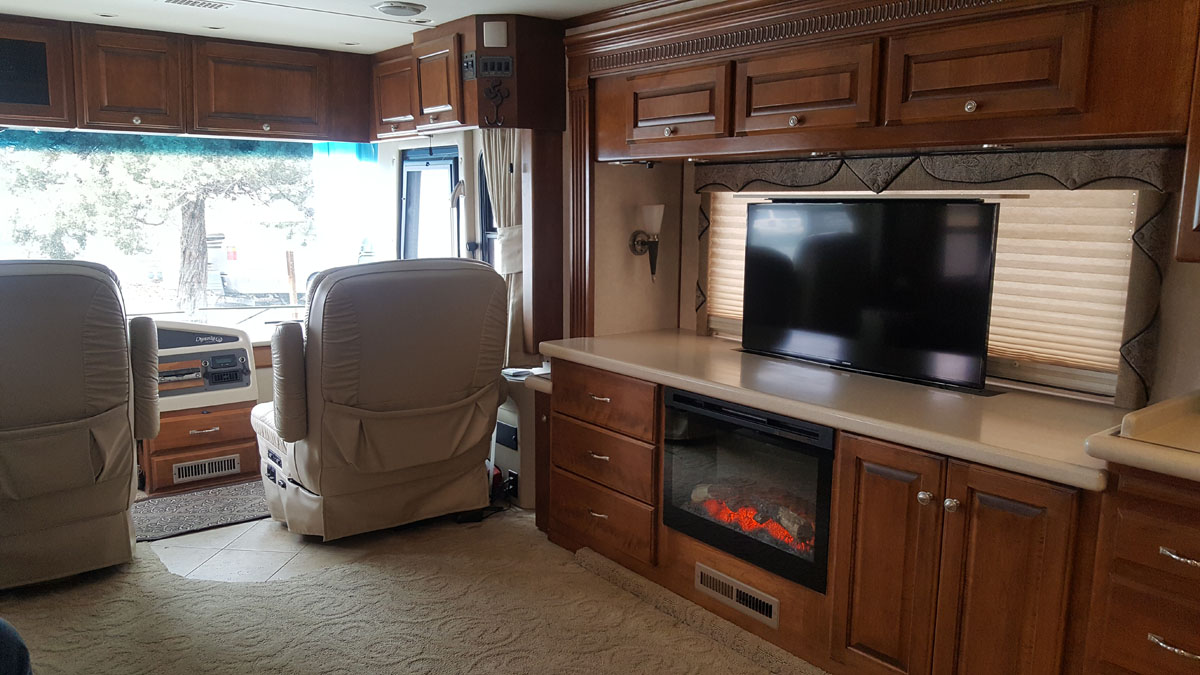 After a wonderful day on the road, you want to sit back and relax. Having a large screen TV that folds in and out of your roof, or sits in a custom cabinet in your coach can really make the difference. Renovating class A motorhomes with new high definition televisions to the recreation vehicle is just what RV Outfitters specializes in. A large screen HDTV may require chairs a distance anywhere from three or four times the screen height to a distance fifteen times the screen height. This comfort zone often requires rewiring to move the screen and add the additional cables for HDTV.
Customer Testimonial
They are both friendly and trustworthy. They are always ready to do anything you need to have done and will work around your time schedule.
Bob and Celia Handley, Coach Owners
Please see photos of our work and contact us to upgrade your motor coach TVs.


Comfortable Chairs and Seating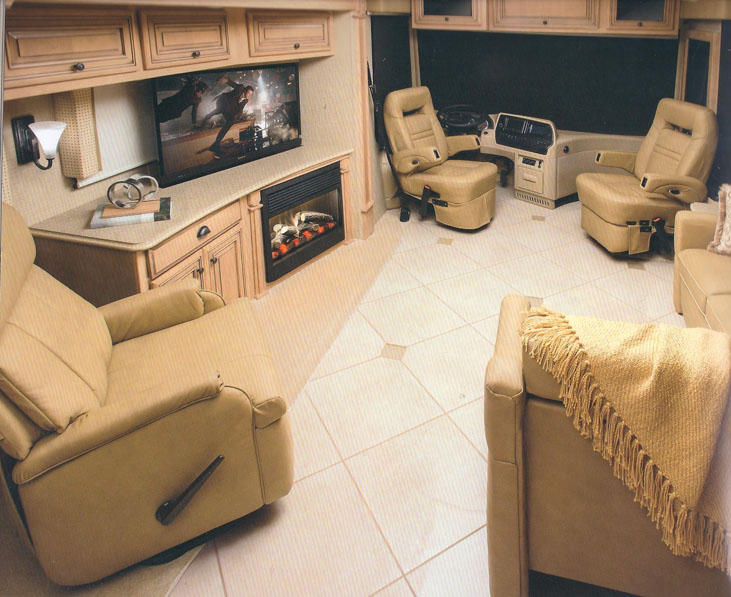 If your current chairs do not inspire you to sit back and relax, then this is a great place to start renovating your RV. At RV Outfitters we specialize in installing custom chairs that tilt, swivel, recline and stow away in your recreational vehicle. Traveling can be a lot of sitting, so that when we get to a destination, we're ready to get up and get out! National Parks, friendly campsites, and rallies, all beckon those who travel in their motorhome to enjoy the natural beauty of the road. But, wherever the evening comes along . . . at the end of the day, a comfortable chair makes the "ah!" moment of the stop. It's the place to review plans, maybe what transpired during the day, or watch the news. Comfort draws out conversation, and allows you to relax and plan the next step in your trip.

Please see photos of our work and contact us to equip your RV with all the comforts of home.


Custom RV Cabinets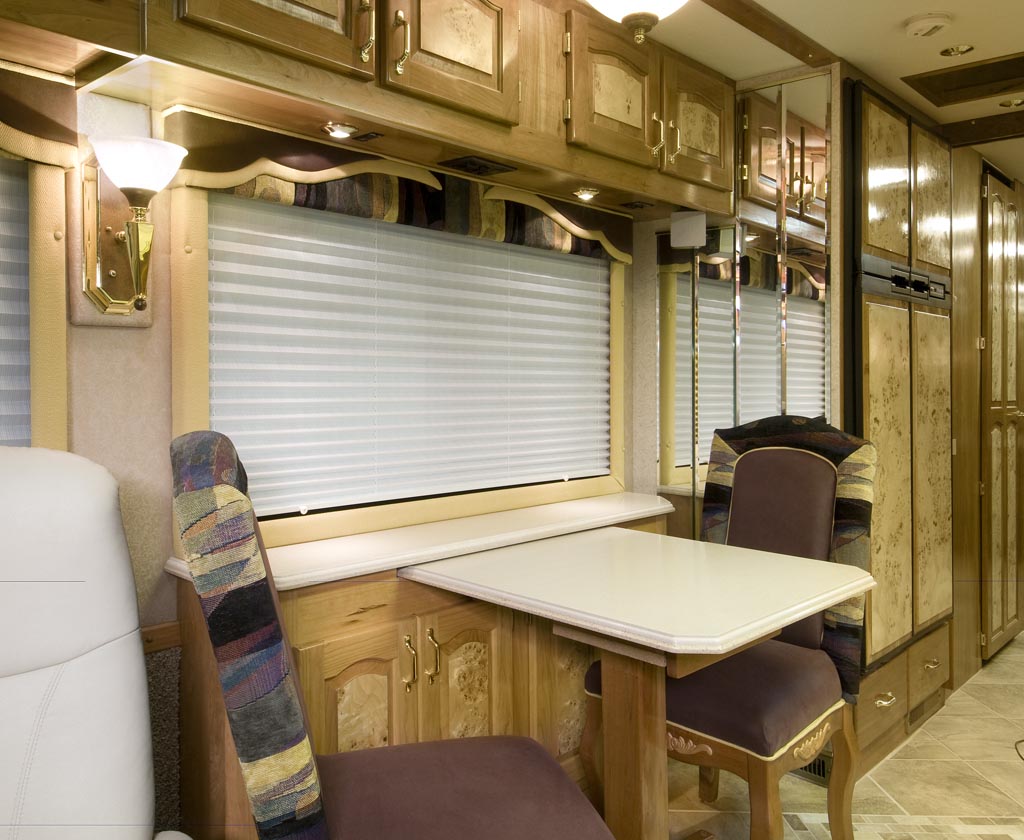 Quality craftsmen can convert the table and bench area to hold a fold-away table. New RV cabinets can be added for a comfortable computer station, storage for dishes, personal items or special electronics or recreational items. Don't waste space with the manufacturer's idea of how your space should be arranged. Most cabinets are cheap boxes installed by the manufacturer that do not add to your living space. Greg Fulton specializes in the highest quality craftsmanship and enjoys working with owners to design custom cabinets that make your RV uniquely yours. RV Outfitters makes the renovation worthwhile.
Please
see photos of our work
and
contact us
to add new cabinets to your RV.
We are proud of our work
Click on a photo to see our work in different specialty areas.