Article: Time to Renovate Dish Reception for HDTV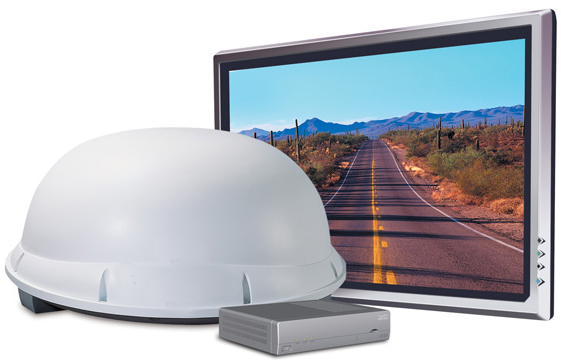 Just when choice arrives, RV Outfitters is the place to look! MotoSAT has Jim Sizemore and Greg Fulton at RV Outfitters supplied with their latest DataStorm G series in satellite dishes. For travelers this makes the choice yours for television viewing. MotoSAT's slogan, "What the competition THINKS is next generation, is already here" isn't bragging, and their new HDTV dish satellite equipment will bring excitement to everyone's spring, clean-up time. This little baby will stow down to 10.5 by 53 inches for travel and sets up just as slick! Did you want DirecTV, Dish, or Star Choice? Or, choose one for Hughes Internet Satellite service just as easily. Your choice is no problem for a MotoSAT dish receiver. She's sitting pretty! And, RV Outfitters is here to install the components and wiring for connections; everyone in the family will be ready to sit down and watch HDTV from anywhere that you travel.


Customer Testimonial
The home theater system came out every bit as good as I hoped for. Jim and Greg were easy to work with. Mike Regen, Country Coach Owner
Most of us have seen commercials running on television recently offering internet connections for remote and rural areas that don't have cable options or dish competitors vying for viewer's business. RV Outfitters knows this same need can affect travel trailer, coach, and motor home travelers, too. RV Outfitters in Bend, Oregon, is the experienced dealer who specializes in providing the necessary equipment and installations that meet these and viewing needs for people on the go. Customer satisfaction drives the high level of service offered at RV Outfitters. Recently, Alan and Debra had a new HD-SL5 satellite dish installed to connect a DVR recorder and flat screen television with DirecTV to receive all five of their satellites. With a two year old Beaver Coach, they had purchased with it a system for in-motion satellite viewing. Alan said that though they were warned that precipitation and moisture could disturb viewing quality, they never thought it would interfere enough to become a problem. After two years of fighting a system where weather related problems stopped reception in its tracks, where if the dome receiver encountered fog or a light sprinkle, snow, any mist or condensation, loss of pixels would distort or lose the picture, they were ready for dependable reception!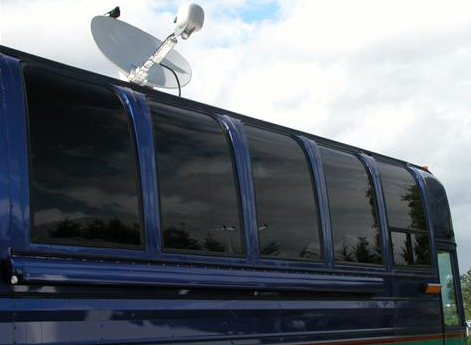 Alan went to Greg and Jim and told them he wanted a "bullet-proof" system. The MotoSAT system that RV Outfitters installed delivers the expected service. In minutes after reaching their destination, Alan and Debra have their reception from the dish receiver that weather won't prevent them enjoying. With two televisions, they can have different programs at the same time for separate viewing. This isn't their first experience with service from RV Outfitters; the earlier cabin remodeling brought them back to where integrity and quality are the standards for workmanship. Alan told how if he was on the road and wasn't sure how something worked, he could call Jim who would readily review procedures and walk him through the steps. "He's available; he doesn't leave his customers high and dry."

Over and over, with customers telling how RV Outfitters are honest dealers, how their prices are honest, and they deliver at the price they quote, it makes getting that new satellite system an easier choice. And, about that spring cleaning, customers also tell how their coach, travel trailer, or motor home comes back "spiffy," with no clean-up needed after RV Outfitters does a job! Way to go, guys!

If you have comments or questions, let us know by clicking Contact. Thank you for visiting and be sure to check back often for updated information.
We are proud of our work
Click on a photo to see our work in different specialty areas.